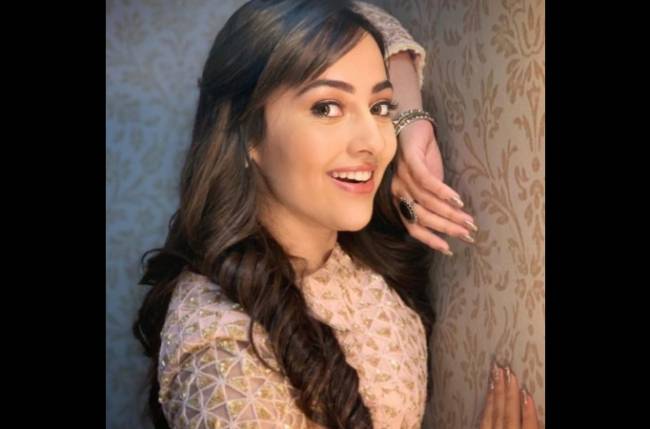 Anagha Bhosale is winning the audience's heart with her performance as Nandini in Rajan and Deepa Shahi's "Anupamaa". The actress was earlier a part of TV show "Dadi Amma Dadi Amma Maan Jao" and confessed that when she started her career she only wished to do positive characters.
"Initially, I just wanted to go for positive characters but, it shouldn't be like that for an actor. Whichever character you audition for you should play it effortlessly, and it shouldn't matter whether it is a positive or a negative character. It's the way you portray it. You are cast because of the way you look, so I think looks play a major role. It should be a conscious effort to choose different characters but half the work is done by the casting people and I am sure they do a superb job looking at you and your performance," she said.
For Anagha, it is always the story and the character that attracts her to a script. She shared, "When I started watching 'Anupamaa' I was still shooting for my last serial but I really liked the fact that storyline is based on a woman and how she does everything. It's portrayed very beautifully so for me it is your character and how impactful your character is."
Speaking of "Anupamaa", the actress said that her character developed gradually in the show. "I remember first being cast opposite Samar Shah. My masi in the show is married to Vanraj Shah who will be my father-in-law. The character is loved by the audiences due to the SaNan scenes and the chemistry that Samar and Nandini share, her bond with the Shah family and Anupamaa. It was done gradually, so all thanks to the writers, and Rajan sir for his vision. I am quite happy and fortunate that people are loving Nandini," she said.
Asked if she feels that a celebrity's personal life takes the centre stage if they make their relationship public, Anagha said, "Yes, of course, personal life becomes the main focus after you reveal your relationship because it's the love and affection that people give you and they want to talk about you. To an extent, it's completely understandable that your fans want to know about your personal life once you accept it in front of the media. They message the media people about it that's why even the media people are interested in talking to you about it."