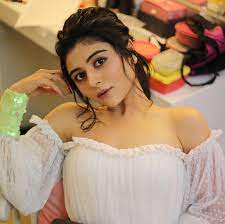 Star Plus has come up with some amazing shows over the years and has been entertaining us with a variety of content. After Anupamaa, Ghum Hai Kiskey Pyaar Meiin and Imlie, the channel is now gearing up for a new show under the banner of Cockcrow and Shaika Entertainment.
Cockcrow and Shaika Entertainment has been a name behind some massive hit shows like Ghum Hai Kisikey Pyaar Meiin and Choti Sarrdaarni. It will be interesting to see what kind of a show will be brought on board for Star again. The show is titled Kabhi Kabhie Itefaque Se.
Check out what Yesha Rughani who will be seen in the lead role has to share about their Lucknow schedule for the show.
What do you know about Lucknow?
I do not know a lot about the city but, what I do know for sure is that it is truly the city of the King's and the Nawab's as they put it. It is extremely beautiful. It almost felt like I was on the streets of London, given the horse carts and the clock tower in the city. It was very clean and the people are lovely. I'd love to come back here sometime and I'm thrilled that our show's concept is based out of Lucknow.
What food items you savored during your Lucknow visit?
I am a vegetarian so I had plenty of veg kebabs and soya chaap. I had some chat as well because I love street food and honestly, a trip isn't a successful one unless you've eaten some chat. I had a lot of other things as well but, in smaller portions as I was on a very strict diet.
One thing about Lucknow you loved the most?
Like I mentioned earlier, I loved the shopping bit and most importantly, the food.
Did you manage to do shopping post shoot hours in Lucknow?
The minute I landed there, I went to an airport store and shopped my heart out. I also shopped throughout my stay as well as when I was leaving at the airport again. So my trip kind of began and ended with shopping so that's that.
For more exciting updates, stay tuned.