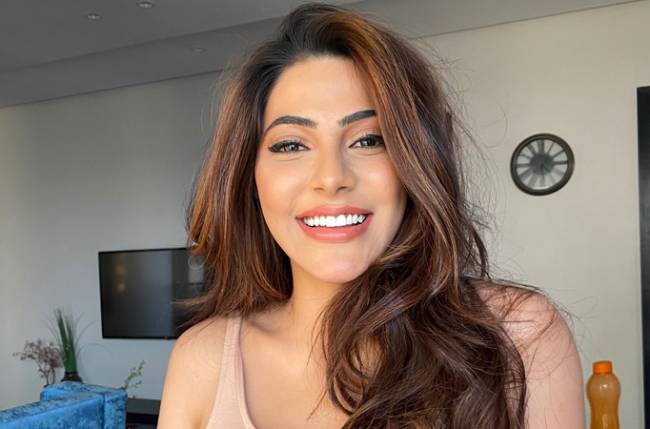 Lately, Bigg Boss 14 fame Nikki Tamboli has contracted COVID-19. The actress is under self-isolation and is recovering.
After Bigg Boss 14, Nikki's first music video with Meet Bros 'Birthday Pawri' has been released and is being liked by a lot of people. However, the actress is unable to promote and celebrate the success because of her health condition.
Nikki shared her feelings on missing out on this due to the unfortunate reason by saying, "As excited as I was while shooting the song, the same excitement continued during its release. Unfortunately, I got struck with COVID hence I wasn't able to celebrate Birthday Pawri's success with my close friends. Nevertheless, I feel totally blessed seeing the love everyone has showered on the song. Nearly 10million plus views in just 2 days and still trending on YouTube. The feeling is just wow and I couldn't have asked for more. I am very very happy and grateful that my fans not only showered 'Birthday Pawri' with their love and support but also bombarded me with their well wishes and blessings. I am truly blessed and yes I am currently recovering and will be back soon celebrating the success of Birthday Pawri song and also my other song releases which will be coming up next month. Can't wait to hit back to work! Lots to do.".
After testing positive for COVID-19, Nikki shared a post on Instagram which read, "I have been tested COVID positive early this morning. I am self quarantined and taking all the precautionary measures and medications on my doctor's advice. I request all the people I have come in contact with in these past few days to get tested too. I will forever be grateful for your love and support. Please be safe, wear your mask, sanitise your hands regularly and maintain social distancing. Love and light.".